Fiber Deployment & Construction Plan
Making quality internet more accessible
KUB is excited to bring high speed fiber internet, television, and phone services to more than 210,000 customers within its electric service territory over the next seven years while it constructs its fiber network. KUB plans to connect with its first customers in fall 2022.
Customers are now able use the Fiber Availability Finder to discover if they will be eligible for KUB fiber services during "Phase One" of construction (fall 2022 to fall 2023). Information about future deployment phases will be available on this website and KUB's social media platforms soon!

Construction Information:
KUB plans to install its fiber optic cables wherever the electric wires are installed. This means that, in most cases, when the electric lines are underground, the fiber will be underground, and where the lines are overhead, the fiber will be overhead, as well.
Overhead Construction:

The vast majority of KUB's fiber network will be connected to existing utility poles by KUB contractors. This work is minimally obstructive to traffic and customer property. The work does not require any digging or boring.
Phase One Availability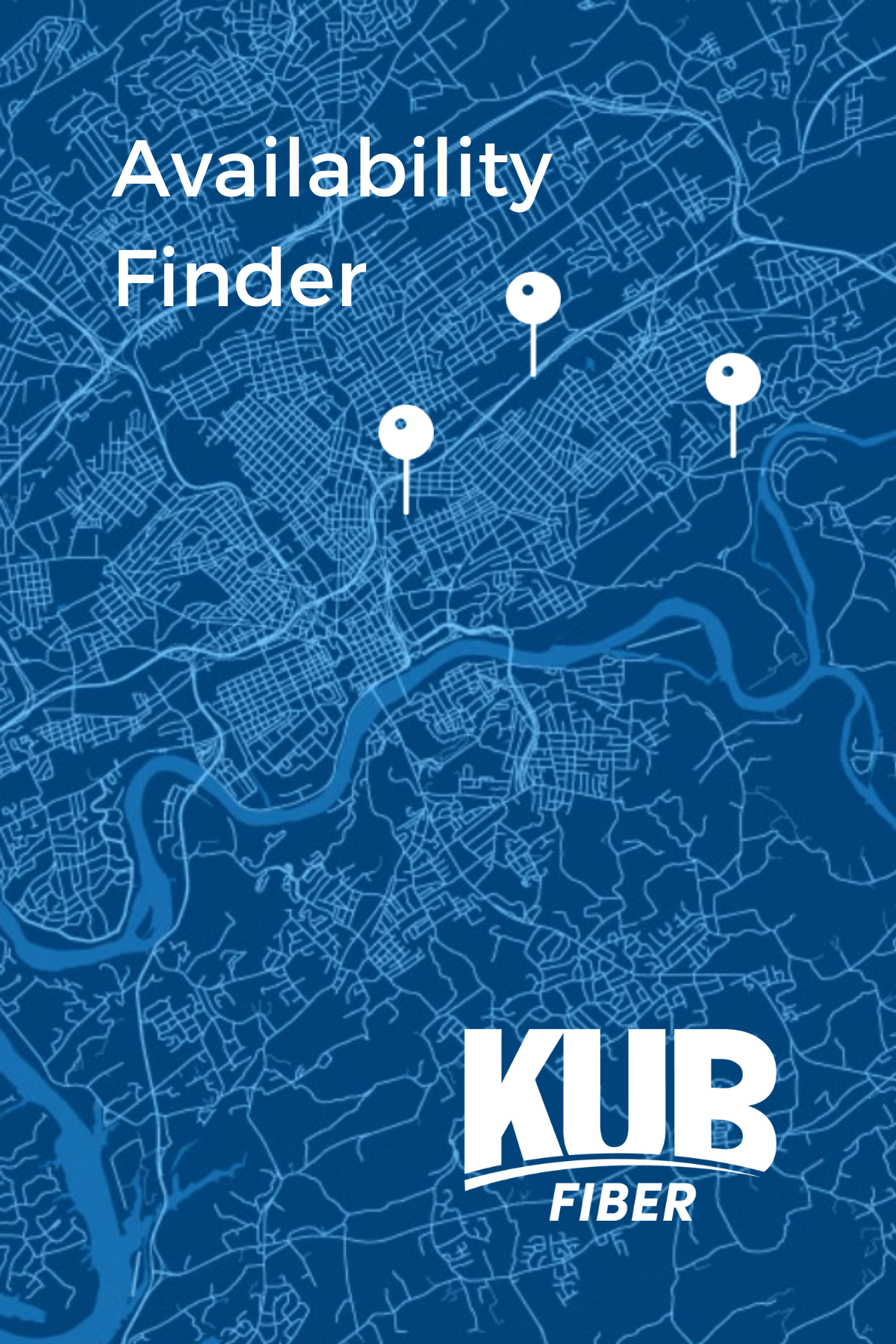 Use this tool to determine if your home or business will be served during Phase One of network construction.