TeenWork Program
Helping students learn on-the-job skills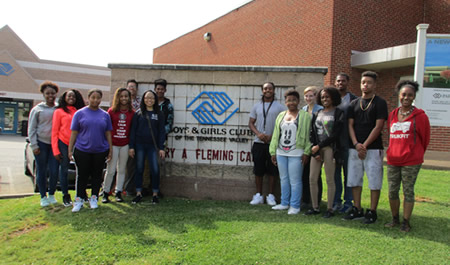 KUB's TeenWork Program, in partnership with Austin-East Magnet High School, helps students learn on-the-job skills and prepare for future jobs. Austin-East students who complete the program earn the opportunity to interview for a summer job at KUB or other participating business partners.
To be eligible to participate in TeenWork, students must
Be in their junior year at Austin-East Magnet High School
Have a 2.5 or higher GPA
Be nominated by a teacher or principal
Complete the TeenWork interest application
Successfully complete the interview process
Since TeenWork began in 1995, more than 380 Austin-East students have participated in the program. Some students also came back as college student workers or became full-time KUB employees.
TeenWork Overview
From January to May, selected Austin-East students attend 16 weeks of planned classroom sessions and field trips. They cover topics that include:
Resume writing
Interviewing
Professional dress
Workplace etiquette and communication
Workplace safety
Other business skills
KUB employees administer the program and coordinate all the classroom sessions. A KUB employee also monitors each student's progress. Examples of jobs or projects assigned to TeenWork students include:
Entering employment application information into KUB's Human Resources Information System
Developing the TeenWork for Tomorrow Newsletter
Pressure testing refurbished gas meters
In addition helping students gain business skills, KUB employees encourage students to pursue their career interests. The program challenges students to consider every opportunity available, such as attending college or entering a technical career. Here is how KUB's TeenWork program has affected the life of one of its graduates:
"The experience I gained in TeenWork helped me focus on my career goals after graduating from high school. I believe the training I received gave me an advantage over recent high school graduates in the job market." —Salina Douglass, Gas System Engineering employee at KUB.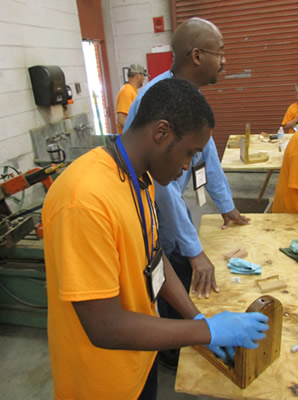 TeenWorkers Volunteer in the Community
Another component of TeenWork is volunteering in the community. KUB employees know the value of community service. KUB Cares, an employee organization, helps focus KUB's community efforts by providing information on volunteer opportunities and promoting employee involvement. The efforts of this organization are evident by the hundreds of hours KUB employees volunteer each year to help a variety of organizations such as:
American Heart Association
Boys & Girls Clubs of the Tennessee valley
Random Acts of Flowers
Ronald McDonald House
Salvation Army
View the 2019 TeenWork Newsletter here.