Sequoyah Hills Area Wastewater Rehabilitation Project
Project summary, updates, and maps
Overall Project Scope
• KUB and its contractors will replace older wastewater pipes in Sequoyah Hills
• Wastewater pipes replaced about 20 years ago when the stormwater and wastewater systems were separated are still within their useful lifespan and do not need to be replaced as part of this project
• Overall project will be completed in three phases
• 18 miles of wastewater pipe to be rehabilitated overall in Sequoyah Hills - Phase 1 - Five miles (fall 2017 through early spring 2019) - Phase 2 - Seven miles (March 2019 through March 2020) - Phase 3 - Six miles (Following Phase 2 and lasting approximately one year) • Final paving to be done by fall 2021
Project Updates
August 2, 2019 UPDATE
Sequoyah Hills Wastewater Rehabilitation – Construction crews will work in the following areas next week with intermittent daily road closures between 7 a.m. – 5 p.m.: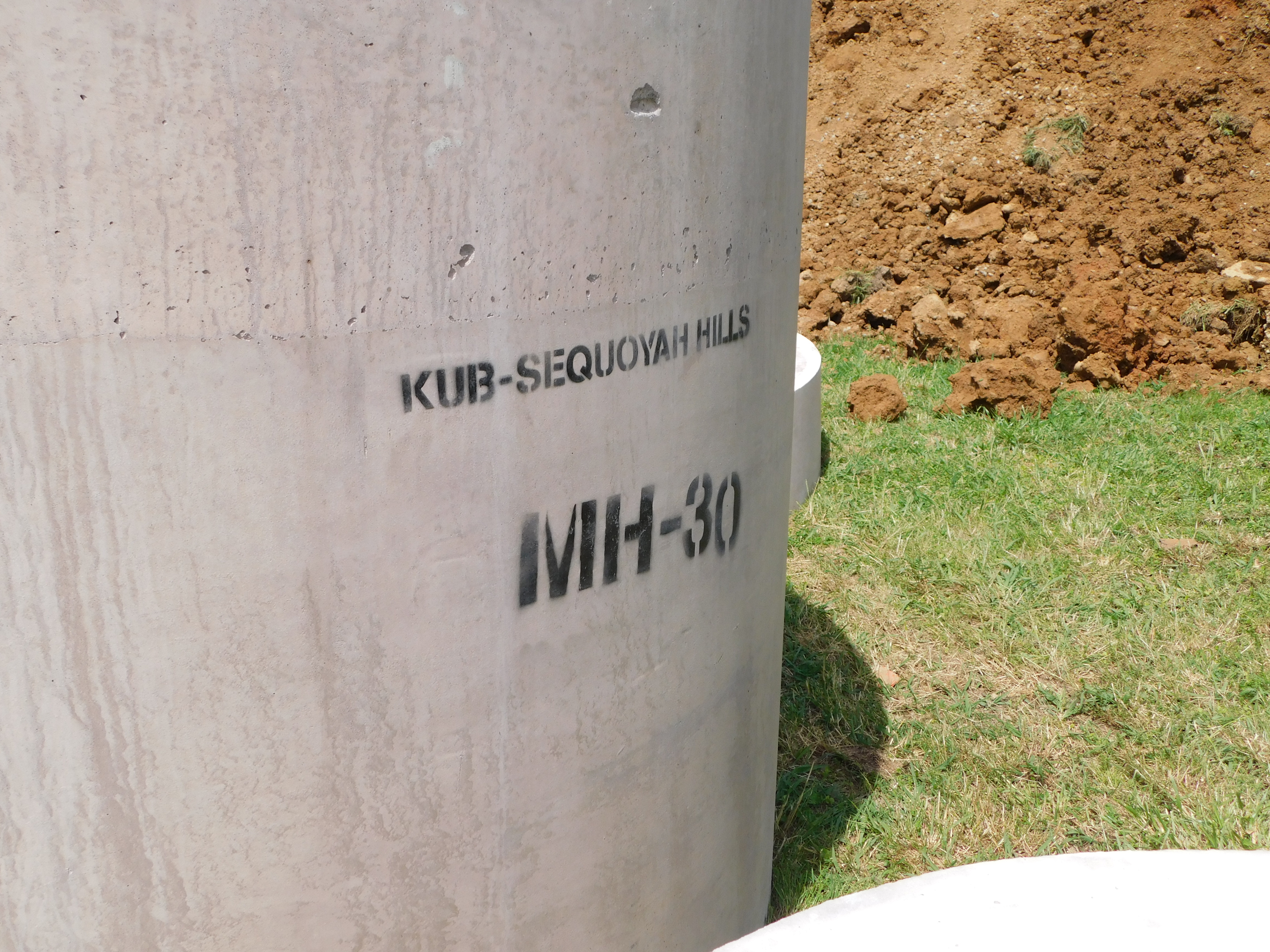 Kenesaw Avenue between Taliluna Avenue and Cherokee Boulevard
Navaho Road between Scenic Drive and South Garden Road
Taliluna Avenue between South Garden Road and Lakeland Drive
Inspection – Crews will continue to work throughout the Phase 2 area next week. Temporary lane closures will be implemented as needed when crews are present.
Sequoyah Park – Morgan Construction and their subcontractors continue to rehabilitate the existing wastewater main and manholes in Sequoyah Park. See the attached map showing current work corridors within the park. The park, all entrances and parking areas, and boat ramp remain open during this work. Morgan Construction is also maintaining a fenced area in the middle parking lot for equipment and materials storage. KUB has coordinated work in the park with City of Knoxville Parks and Recreation and the Kingston Pike Sequoyah Hills Association. Informational banners have been placed in the park entrances/parking areas to provide park visitors with details about the wastewater rehabilitation work. Updates on the progress of work in the park will be posted weekly and as needed on this blog site.
Natural Gas System Work – Crews have resumed natural gas inspection and maintenance work at various locations throughout Sequoyah Hills. This work may require short term traffic impacts in the immediate area where crews are working.