Kids' EnergyRight Monsters Workshops
Energy-Saving Interactive Activities For Children
KUB's new EnergyRight Monsters Workshop makes saving energy fun! In partnership with TVA EnergyRight, the energy monsters show kids where energy comes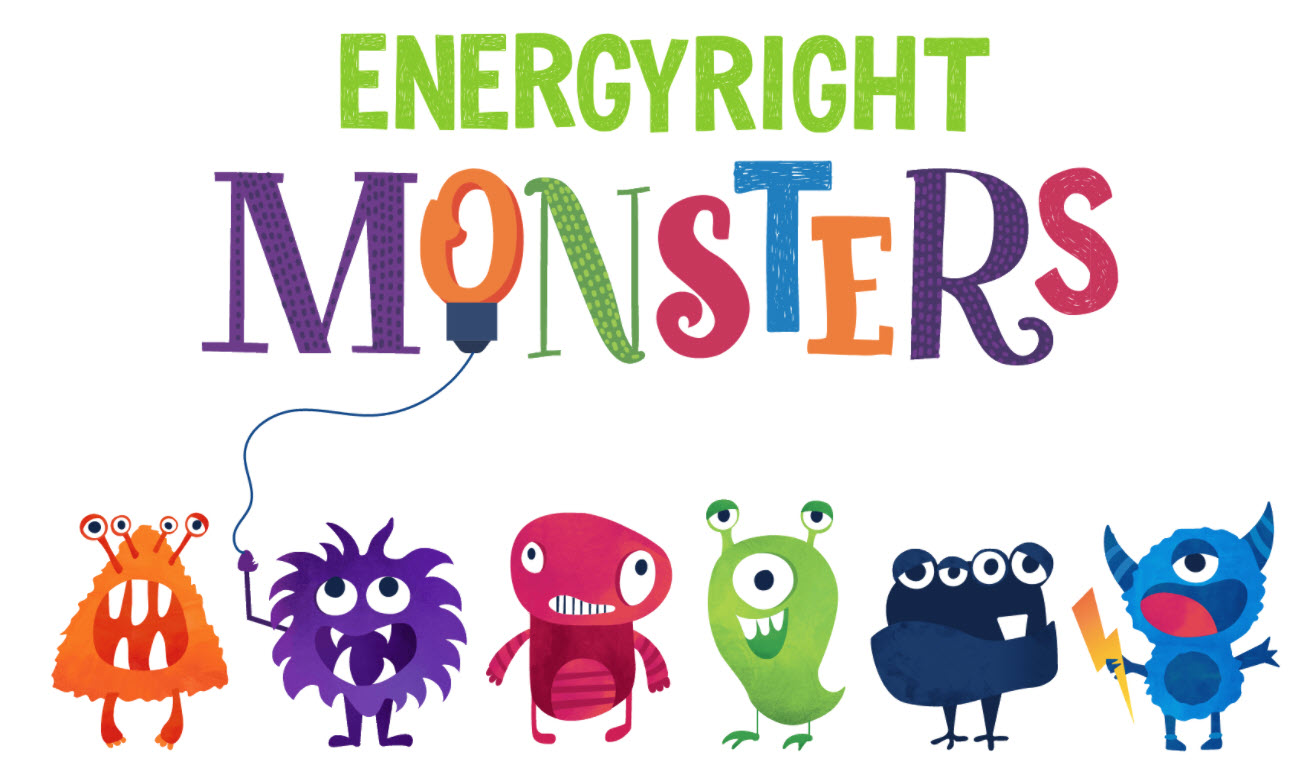 from, why it's important to save it, and fun ways they can conserve.
From turning off the lights when they leave a room, to keeping the refrigerator door closed as much as possible, kids will come away from the EnergyRight Monsters Workshop ready to help you save energy and money.
Sign Up For The February 6 EnergyRight Monsters Workshop
KUB will host a virtual EnergyRight Monsters Workshop February 6 at 10 a.m. free for anyone to attend. Click here to register for the workshop through Zoom.
EnergyRight Monsters Materials
In addition to attending the Jan. XX public workshop or requesting one for your group, the following materials are available for children to learn about energy and conservation:
For information about Energy & Water Saving Workshops for adults, click here.