Weatherization and Efficiency Programs
Helping income-limited customers and the environment
Weatherization upgrades improve the energy efficiency of customer homes by replacing or upgrading inefficient home systems, such as the heat and air conditioner. These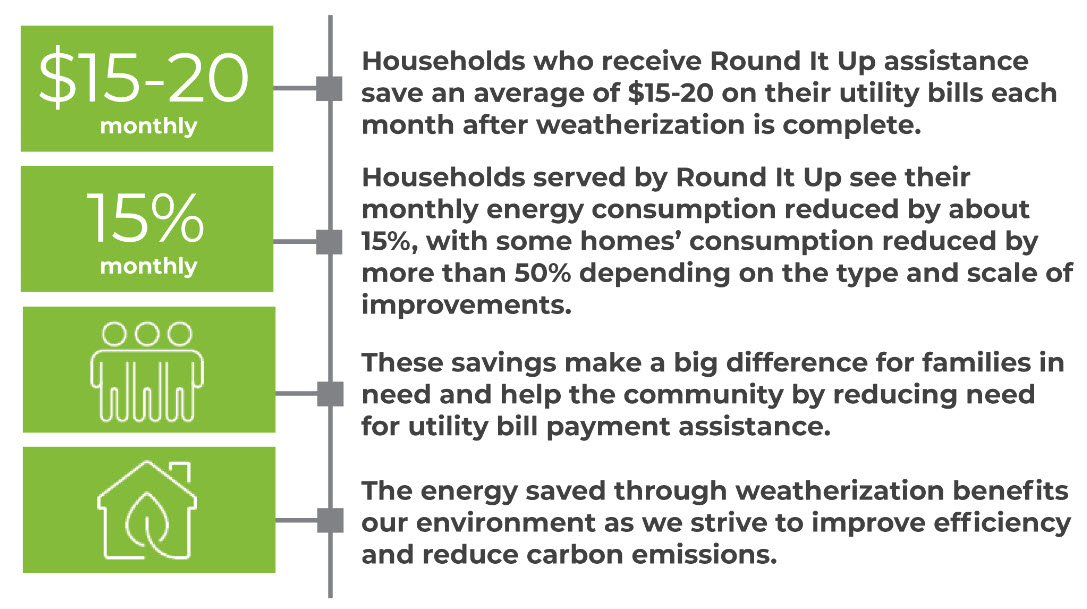 upgrades reduce energy consumption and utility bills while enhancing customer comfort and health by improving indoor air quality and reducing the stress low-income families face over their utility bill.
Round It Up & Home Uplift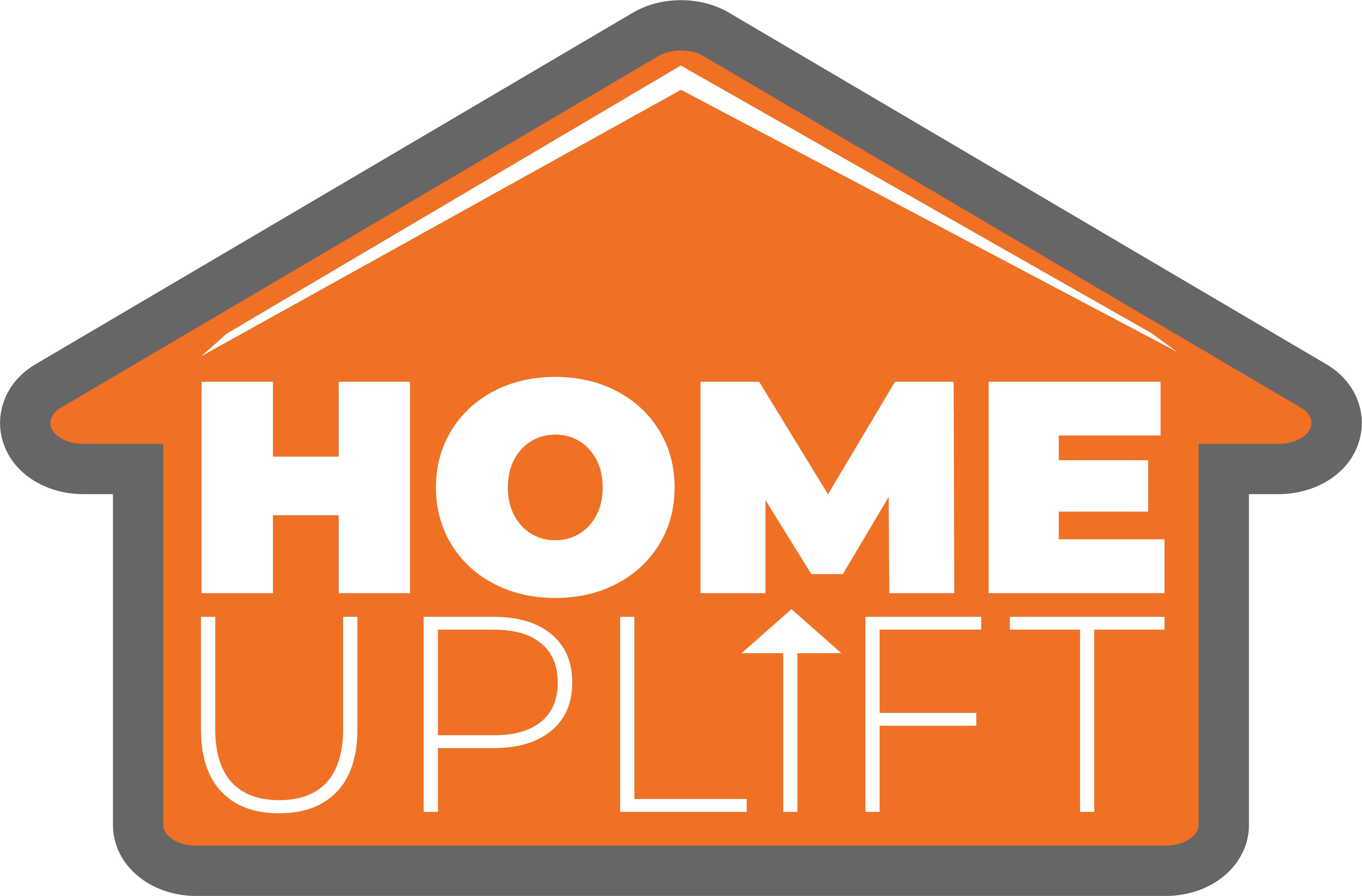 KUB has a long legacy of supporting low-income weatherization programs through its Round It Up program and partnerships like TVA's Home Uplift and the Knoxville Extreme Energy Makeover. Through these programs, more than 1,800 homes have received weatherization upgrades since 2015, however, there is still a large need in our community with approximately 3,000 homes on the waiting list.
KUB has committed an additional contribution of $1 million annually toward weatherization programs. Additionally, TVA and the Tennessee Department of Environment & Conservation (TDEC) are providing support through TVA's Home Uplift program. In addition to TVA's FY21 Home Uplift pledge of $361,000, TDEC is providing a grant contract for $750,000 to serve KUB customers over the next two years.
You Can Help!
Since 2015, KUB customers have been making a difference to help those in need through Round It Up. With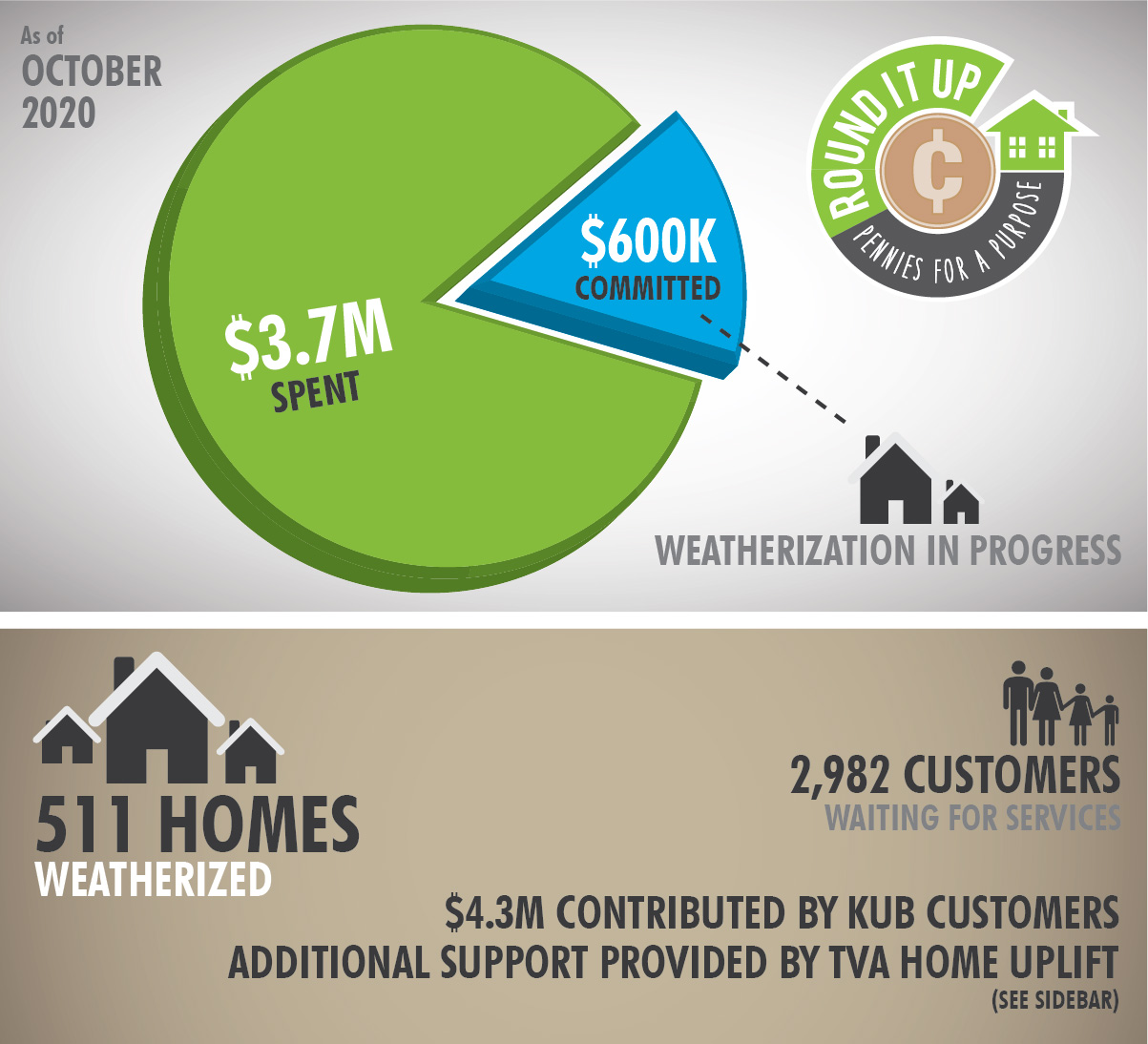 Round It Up, you may put your spare change to work helping others by having KUB automatically round your bill up to the next dollar and send 100 percent of that money to the Knoxville-Knox County Community Action Committee (CAC's) weatherization assistance program.
If you choose to participate, your maximum would be $11.88 per year, and the average is around $6. The program is voluntary, so you can opt in or decide to stop contributing at any time. Just log into your account and choose Billing Options. For the Round It Up section, select "Enrolled" or "Unenroll." You can also call KUB at 865-524-2911 for assistance with your selection.
For more information, see Round It Up FAQs.
Para encontrar más información sobre la programa, haz clic aquí.
The Impact of Weatherization
Hear from recipients of weatherization programs here: