Start/Stop Service
KUB makes it simple to start or stop service online
KUB's identity and credit check vendor will perform maintenance beginning June 24 at 10 p.m. until approximately 2 a.m. June 25. New KUB customers may not be able to start service during this time. We apologize for any inconvenience this may cause.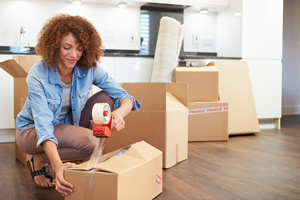 Whether you are new to KUB service or moving from one KUB-served address to another, KUB makes it simple to start or stop your service online.
Once your services are active, you have access to many helpful tools and online services including bill pay, paperless billing, and outage reporting.
Start or Stop service easily and quickly.
We'll take you through the steps needed to start new service or stop service on your existing account.
To start service, you will need:
1. New Address
2. Valid Email Address
3. Start Date (please allow one business day notice)
4. Social Security Number
Other forms of dentification may be accepted. If a Social Security Number is not available, service must be requested in person at a KUB Customer Service Center.
A $35 connection fee will appear on your first bill.
A $300 utility deposit may be required to start Service.