Economic Development
Knoxville's Partner for Growth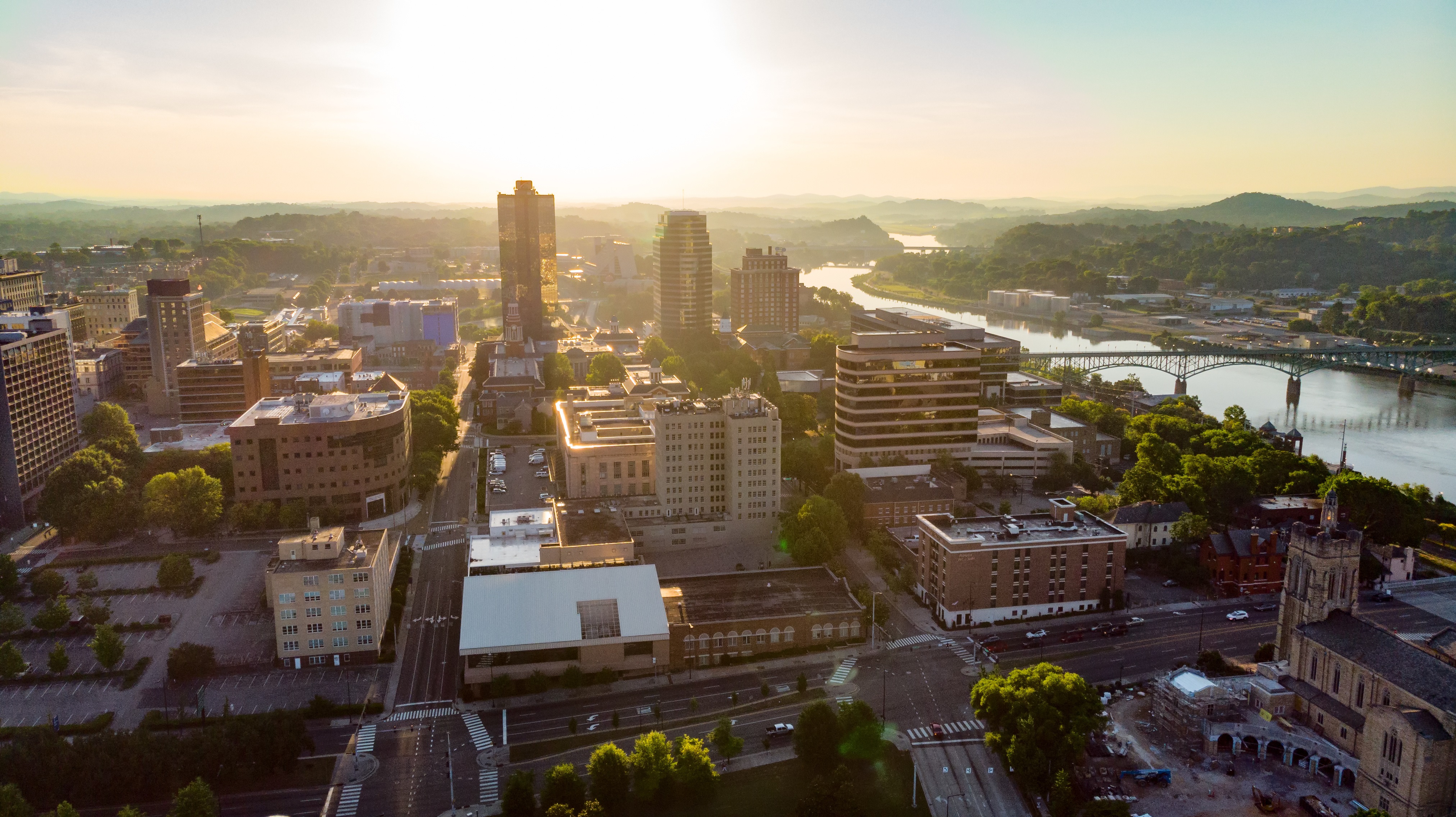 Greater Knoxville not only has been named one of the nation's most livable cities but also has become one of the most "livable" locations for business and industry. Thanks in large part to KUB's quality service and competitive utility rates, the Knoxville area has become a center for business in the Southeast. The utility's state-of-the-art technology and abundant resources equip it and the Knoxville area to meet the demands of continued growth through the next century and beyond.

KUB welcomes your interest and inquiries. Please don't hesitate to call us at 865-594-7537 for information on KUB and its capabilities. We are ready to help you with new or expanded service, utility engineering, and any other utility-related issues. Should you require further information or assistance, KUB employees are at your service.
New Services
KUB's New Service Department provides a central contact for commercial and industrial customers, helping them make full use of the utility's services and resources. This staff stands ready with specifics on electric, gas, water, and waste water services as well as general information; they can also help analyze specific utility needs.

If a business is new to Knoxville and constructing a facility, early contact will ensure a smooth flow of utility services as construction progresses. New Service personnel will assist with accessing, planning, and coordinating utility services that evolve with each customer's needs.

KUB has both the technical and financial resources to serve even the largest industrial customers. In general, utility services are extended to new sites based on economic feasibility. KUB is flexible in its policies and is ready to work with business customers regardless of the size or type of facility.

KUB also offers unbiased information about various technologies and products to help these customers continue their success.
Financial Resources
KUB's excellent financial health is evidenced by a long history of consistent earnings, solid bond ratings, steady system growth, and a strong sense of fiduciary responsibility.

The KUB Board of Commissioners has sole authority to approve rates for gas, water, and waste water services. The board establishes electric rates that are in accordance with TVA provisions.

KUB devotes significant financial resources to meet the needs of both new and existing customers. During the last five years, the utility has invested more than $200 million in capital to renew and expand its utility systems. Plans call for another $200 million investment over the next five years to fund further system growth and improvements.

KUB's electricity, gas, water, and waste water operations function as four financially independent divisions. Solid bond ratings, shown below, are evidence of each division's financial strength.

KUB stands ready to use its financial resources to accommodate customers who wish to expand existing services or add new ones.
KUB Bond Ratings
Moody's
Standard & Poor's
Electric
Aa2
AA+
Gas
Aa2
AA
Water
Aa1
AAA
Wastewater
Aa2
AA+
A Partner for Business
KUB's tradition of service, reliability, and quality make it an ideal partner for growing businesses. The utility is dedicated to giving all customers complete service that addresses their individual needs and goals.
Please call us to learn more about how KUB can help your business locate and thrive in East Tennessee.
Innovation Valley Inc.


KUB partners with other organizations to plan for and support economic growth in our region. For example, the Innovation Valley Inc. initiative promotes East Tennessee to attract business investment. The topics used to promote the region include local talent, existing and emerging technology assets, quick access to many areas of the country, and a skilled workforce in place.