Call 811
Call Before You Dig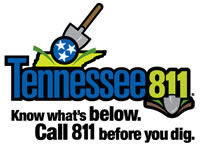 Call 811 Before You Dig
One easy phone call to 811 gets the approximate location of underground utility lines marked for free. 811 is the FCC-designated national number that quickly and easily begins the process of getting underground lines marked as the first step in any digging project. The 811 number eliminates the confusion of multiple "Call Before You Dig" numbers because it's easy to use and remember, and is the same in every state. One Call Centers will notify the member utilities, who will then mark underground lines for free.
Call Before You Dig:
Safety Zone
Important: Always use extreme caution when you dig, and avoid digging within the utility safety zone. The safety zone is a strip of land the width of the utility, plus two feet on either side.
Utilities that will be marked include primary electric lines, water and wastewater mains, and natural gas mains and services.
Customer-owned buried lines such as sewer laterals, underground electrical service lines, water lines, lines for outside lighting, invisible fencing, irrigation systems, or any other customer-owned line, will not be marked. Natural gas service lines (which are customer-owned) will be marked.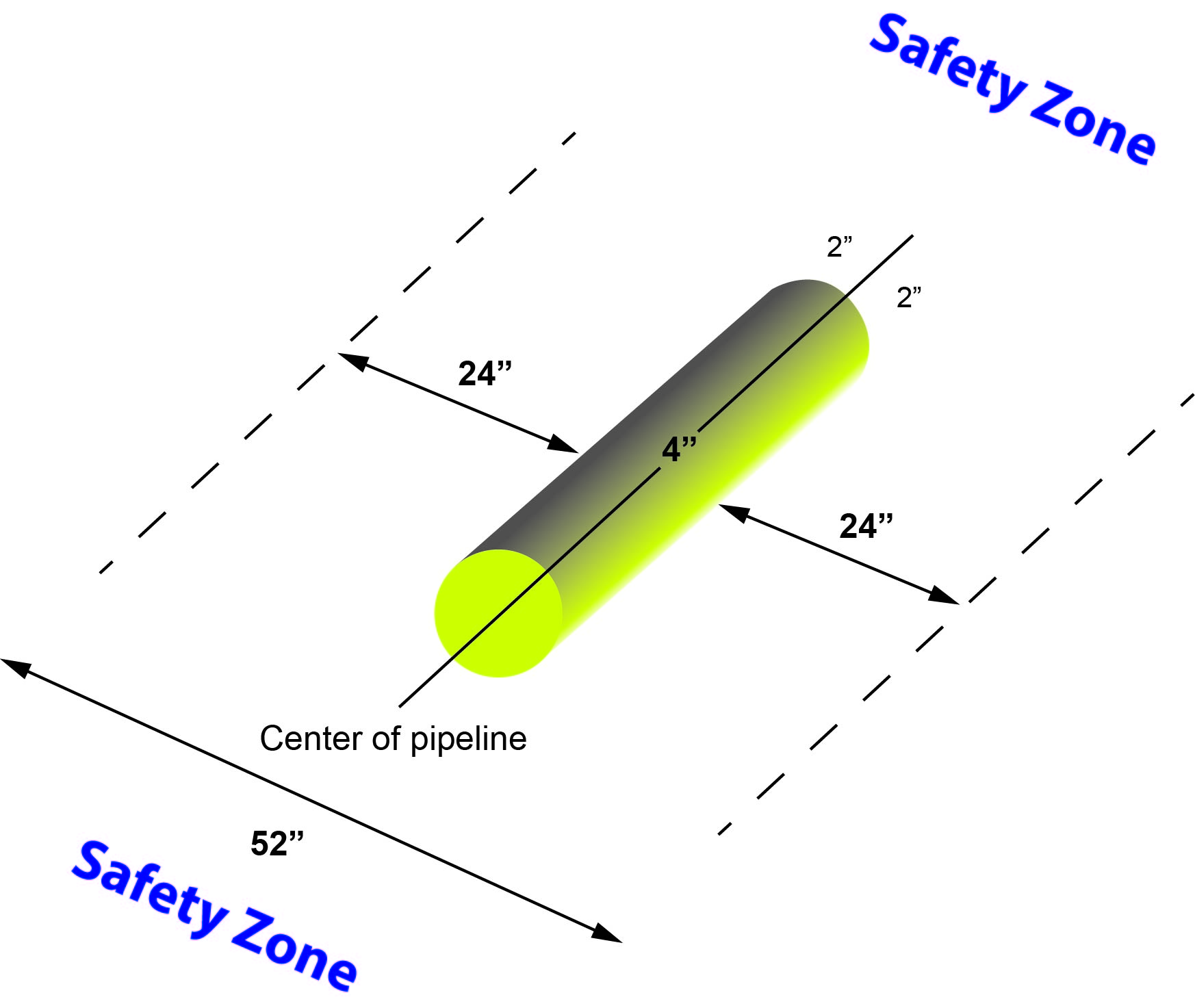 It's Safe
Your safety is important to KUB. It is also important for us to help customers understand how to use utilities safely, at home, at work, and at play. Knowing where lines are buried before each digging project helps protect you from injury, expense and penalties. The depth of utility lines vary and multiple utility lines may exist in the same area. Damages to these lines can disrupt service to an entire neighborhood, harm diggers, and cost diggers fines and repair costs. Find out how much you know about natural gas safety by taking our Natural Gas Awareness Survey.
It Can Help You Avoid Costly Repairs
Know what's below. Always call before you dig. According to a 2008 national survey, roughly half of all Americans are "active diggers" who have done (or are planning to do) some type of digging project at home, yet only about a third of these people have called to get their utility lines marked. Smart digging means calling 811 before each job because marked lines show diggers the approximate location of underground lines and help prevent undesired consequences. With 811, there is no reason not to call.
It's the Law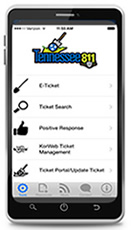 Tennessee state law requires anyone about to engage in digging, excavation, moving of earth, demolition, or any type of activity that could damage underground utility lines to notify the utility companies in that area of their intent to dig not less than three business days before the work is to begin. KUB and other member utilities will then locate their facilities at the proposed excavation site with paint or flags so you can avoid them during your excavation. Respect the markings and dig with care.
Download the Tennessee Call 811 mobile app on Google Play or iTunes. The app provides quick access to Tennessee 811's resources, and provides another line of communication when at home, in your office, or working from a job site. This app is free, and can be used to submit a locate request, search for locate tickets, and access the Tennessee 811 handbook among other useful tools.
Child Safety
The Common Ground Alliance (CGA) has
created a new pirate-themed video
for children ages 8 to 11 years on the importance of calling before you dig. The video is 7 minutes long and teaches children the importance of damage prevention and its relevance to their everyday lives.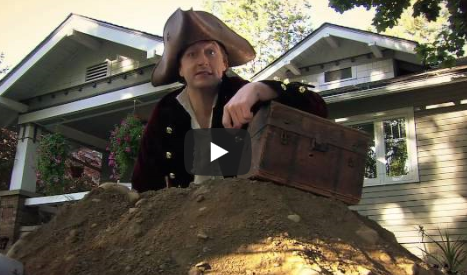 APWA Color Codes